Chanroop scoops another win for Art at Hydesville…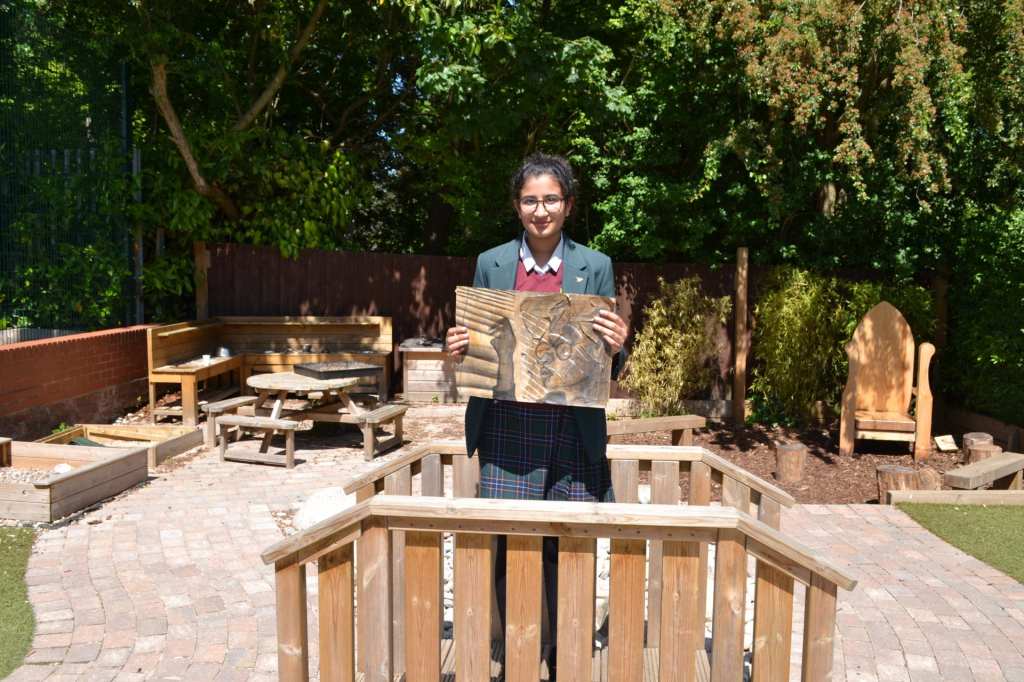 We are delighted to announce success for Hydesville in a UK wide art competition, which saw our pupils competing against other Cognita Schools.
Pupils were set the challenge of producing a piece of positive artwork inspired by the lockdown imposed by the Covid pandemic.
The quality of the work submitted across the schools in the Cognita group of schools in the UK was extremely high so we are immensely proud to reveal that Chanroop in Year 10 was awarded a 'highly commended' for her entry.
Chanroop's stunning artwork shows her looking through a window to the outside she longed to return to during lockdown. She expertly used the contrast of light and dark to add drama to her piece and convey the mixed emotions she felt at the time.
Nicola Lambros, Director of Education for Cognita, UK, said: "The standard of art work submitted was outstanding and testament to our talented students and teachers. We found the challenge of judging the work extremely difficult, the level of skill and creativity demonstrated by our students was exceptional".
Chanroop will receive her prize of a voucher to spend on art supplies of her choice and her work will also be displayed alongside other winning submissions at Cognita's headquarters.
What impressive work; congratulations Chanroop!
Published on: 9th June 2021