Dress down Friday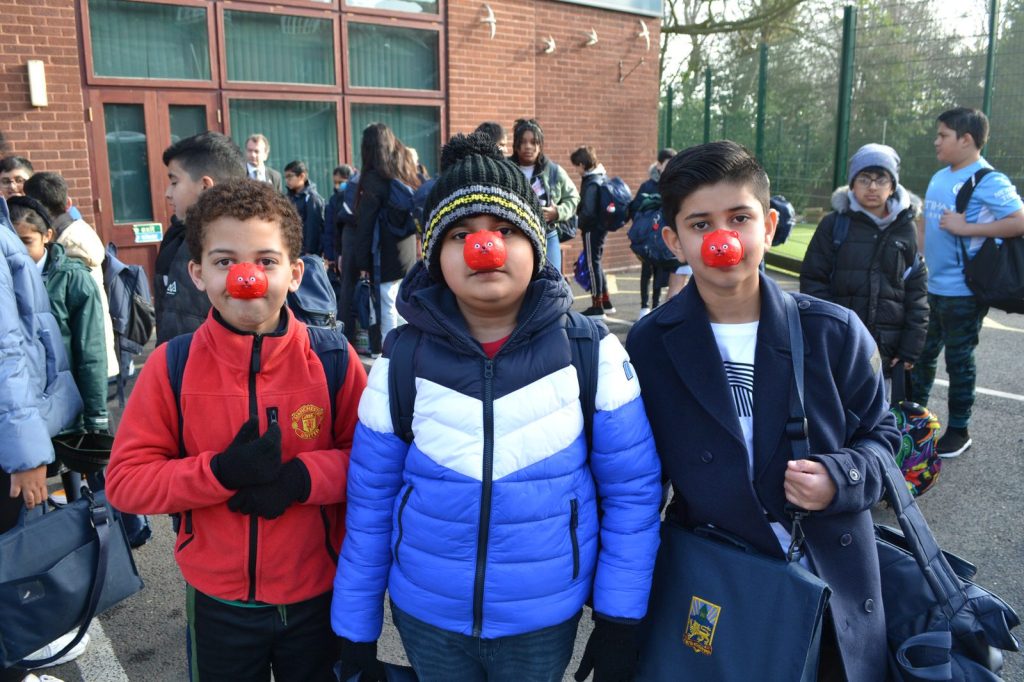 It's been a day of casual dress across Hydesville today.  Hydesville Nursery and Prep School pupils came sporting red noses and non-uniform to celebrate Comic Relief, whilst Seniors wore sportswear or loungewear to commemorate World Sleep Day.
Sleep is a critical part of the Cognita Be Well Charter as the quantity and quality of sleep children are receiving impacts their physical, mental and emotional health. For World Sleep Day 2022, the theme and slogan is Quality Sleep, Sound Mind, Happy World. Our Wellbeing Ambassadors successfully convinced Mr Honey to allow senior pupils to come to school an hour later than usual this morning, much to everyone's delight! The extra hour of sleep has the benefit of better focus and mood during the day, making the right food choices, improved memory and many more.
There were lots of energetic and smiling pupils across the school today so it seems the extra hour in bed has done them all good!
Published on: 18th March 2022