Checkmate for Year 5!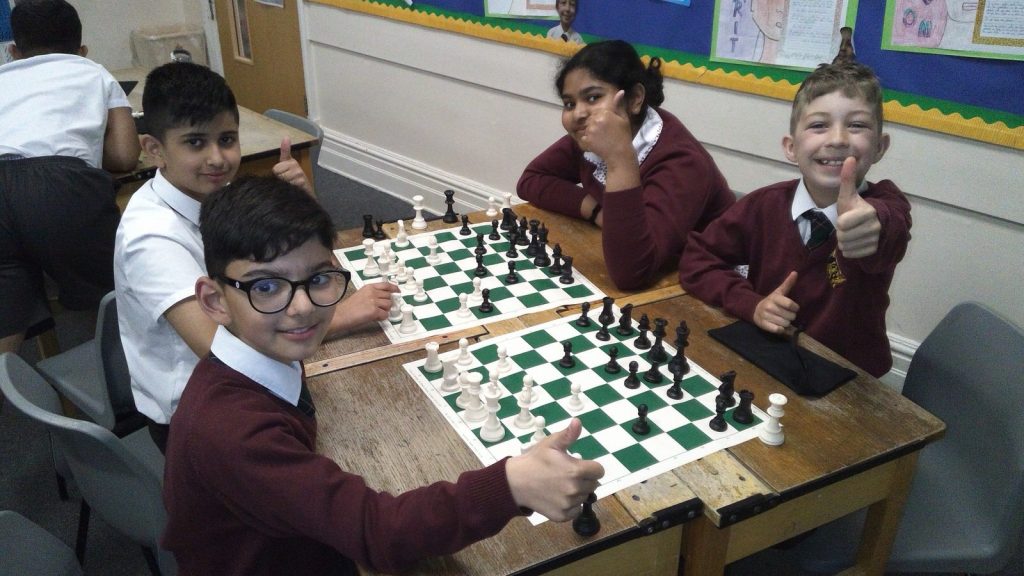 Lots of our pupils enjoy playing chess outside school, so we were excited to invite chess master Anthony into Hydesville this week to teach our Year 5 class more about the game.
Pupils learned about some of the most important pieces – the pawns – and how these tricky characters can make or break the game. The skill level in the class ranged from complete novices to those who are quite experienced, but everyone got fully involved and were challenged to think, plan and plot to outwit their opponents.
A fantastic time was had by all and everyone has agreed that chess is indeed the 'game of games'- it has so many important benefits, from developing perspective to improving memory and elevating creativity – Year 5 can't wait to play again!
Published on: 19th May 2022