Celebrating The Bard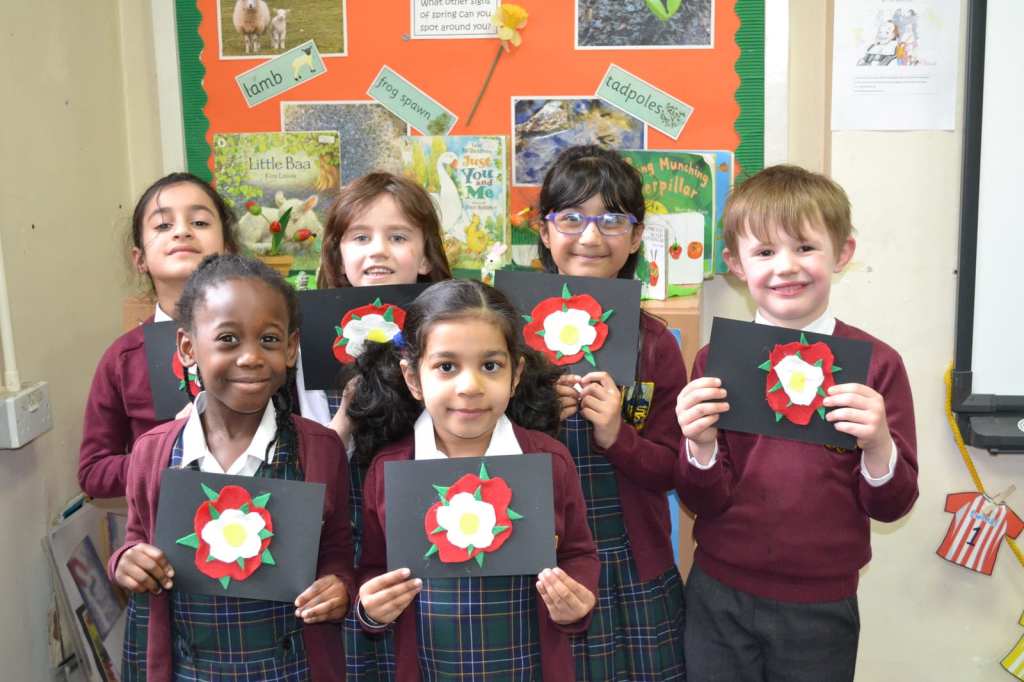 Hydesville Tower School fully embraced the national celebrations of Shakespeare Week last week. The aim of this celebration for schools is to excite and educate children about the life of William Shakespeare, England's most highly regarded playwright, poet and dramatist.
Year One learned about the life of Shakespeare; made some Tudor roses and watched a CBeebies production of 'A Midsummer Night's Dream'. Aavani was so inspired she went to Stratford and had her photograph taken outside William Shakespeare's house.
Year Two produced colourful storyboards of the Tempest and some outstanding portraits of the bard.
Year Three rehearsed and performed 'A Midsummer Night's Dream in Hydesville's very own fairy garden. In addition to this, they learned about the historical context of Ancient Greece and Tudor ideas about fairies and magic.
Year Four had lots of spooky fun with the Witches from Macbeth and learned about the dramatic effect of witchcraft and the power it had over Tudor audiences.
Year Five pretended they were at school with William Shakespeare. They had to write the Lord's Prayer and sign their names with a quill pen.
Year Six learned about the cost of living in Shakespearean England and practised their mental maths with a Tudor shopping list.
Thank you to all staff and pupils who took part.
And remember 'All the world's a stage'.
Mr.Leslie
Published on: 27th March 2019