Celebrating Hydesville's 70 Years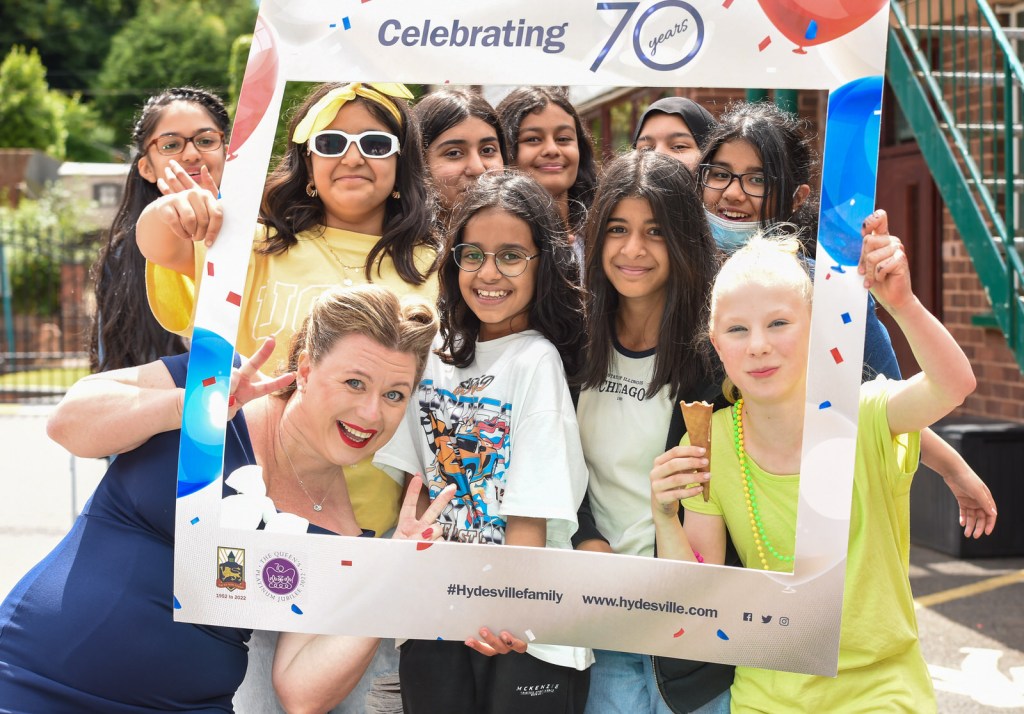 Thank you to pupils, staff, parents and carers who helped us celebrate our Platinum Jubilee on Friday. It was a fantastic day of celebration, with games, music, dancing, dressing up, party lunches, Punch & Judy and historical reflections.
We are immensely proud of all we have achieved as a school since 1952, with our caring, family-feel environment at the heart of everything we do.  This was certainly felt on Friday as we came together as a community to celebrate.  Here's to the next 70 years!
Published on: 4th July 2022