Celebrating Diwali through art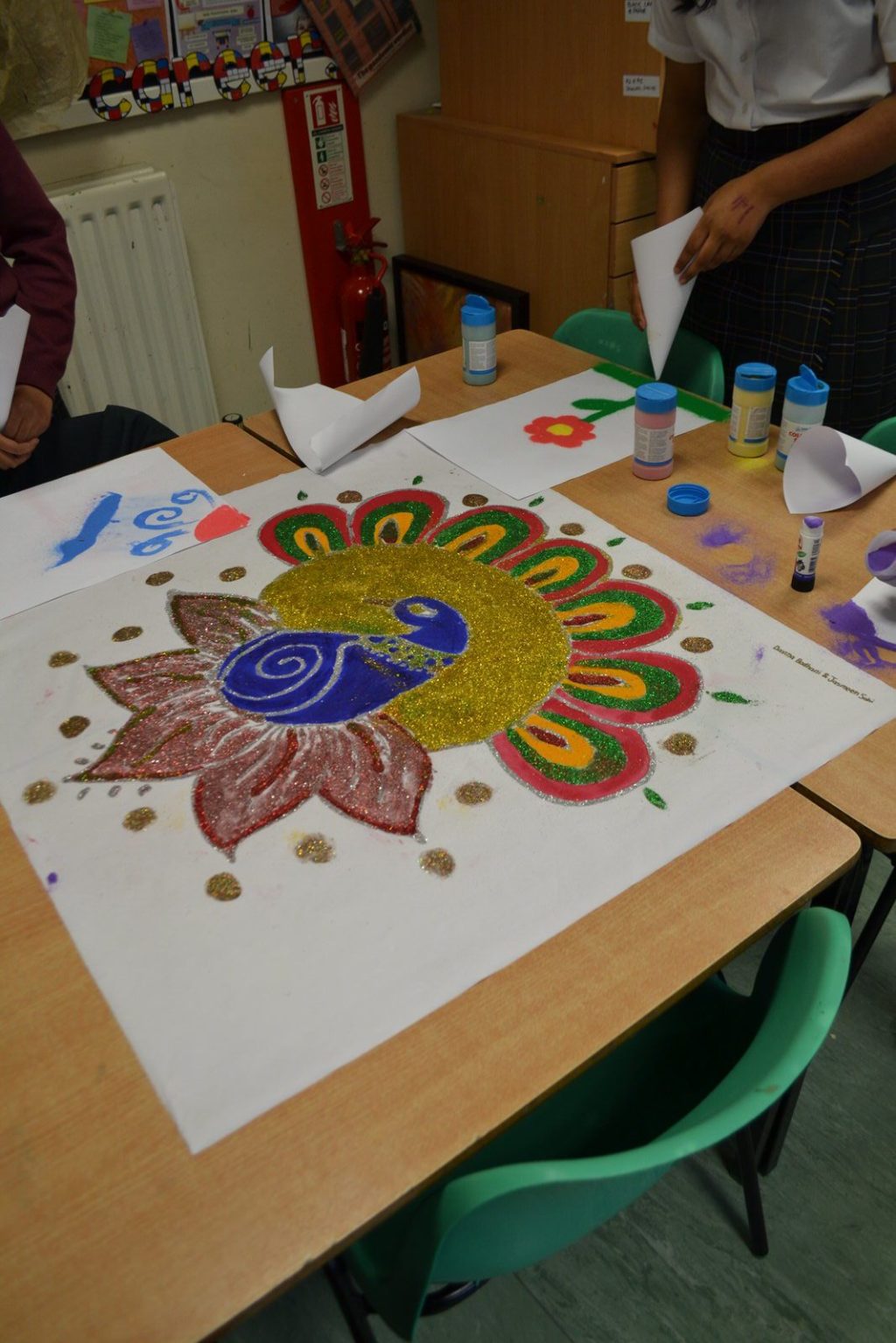 We encourage our pupils to engage in positions of leadership.  This week we have been pleased to see Year 10 pupils Jasmeen and Isabella leading lunchtime Diwali sand art workshops for Senior School.
The fun workshops gave pupils the chance to get creative with coloured sand…and some beautiful creations were produced!
We look forward to the Year 10 boys leading the Inktober workshop tomorrow.
Published on: 21st October 2021