Celebrating Anti-Bullying Week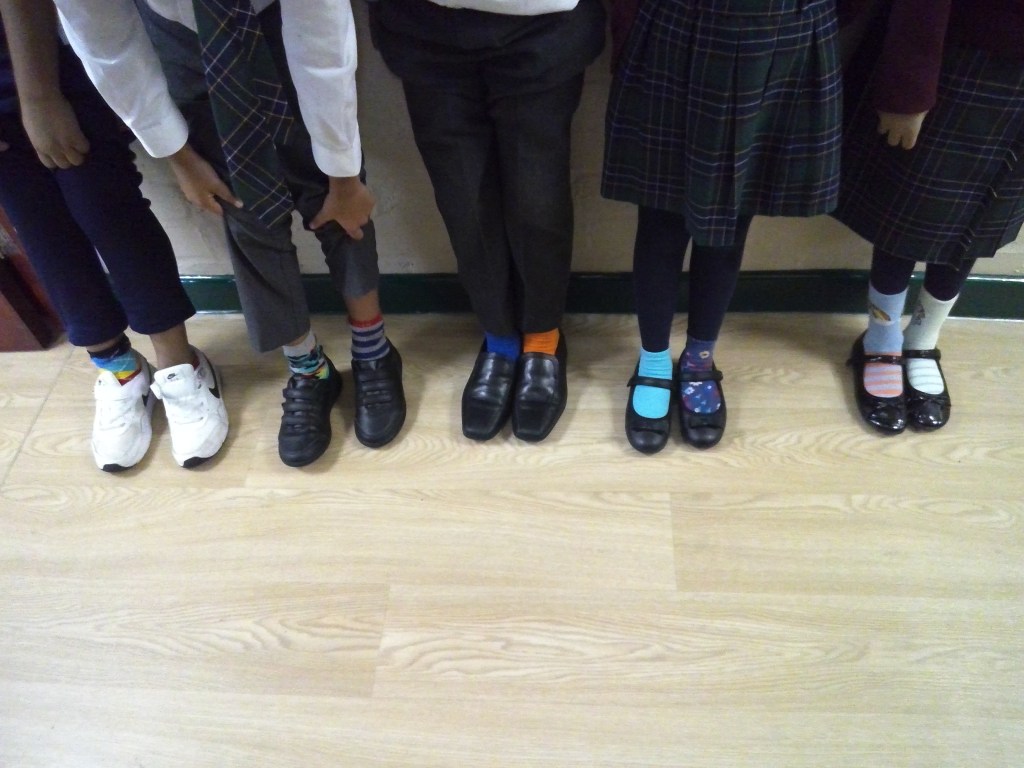 Anti-Bullying Week activities have been taking place across Hydesville this week.  We kicked off with Odd Socks Day on Monday where Prep School pupils (and teachers!) wore odd socks to celebrate what makes us different.
Year 3 had a good discussion about how to deal with bullying.  Mr Leslie even wrote a poem about being an odd sock and challenged pupils to write their own poem or make a poster. We can't wait to see what they produce!
Published on: 16th November 2022