Carol Service raises the roof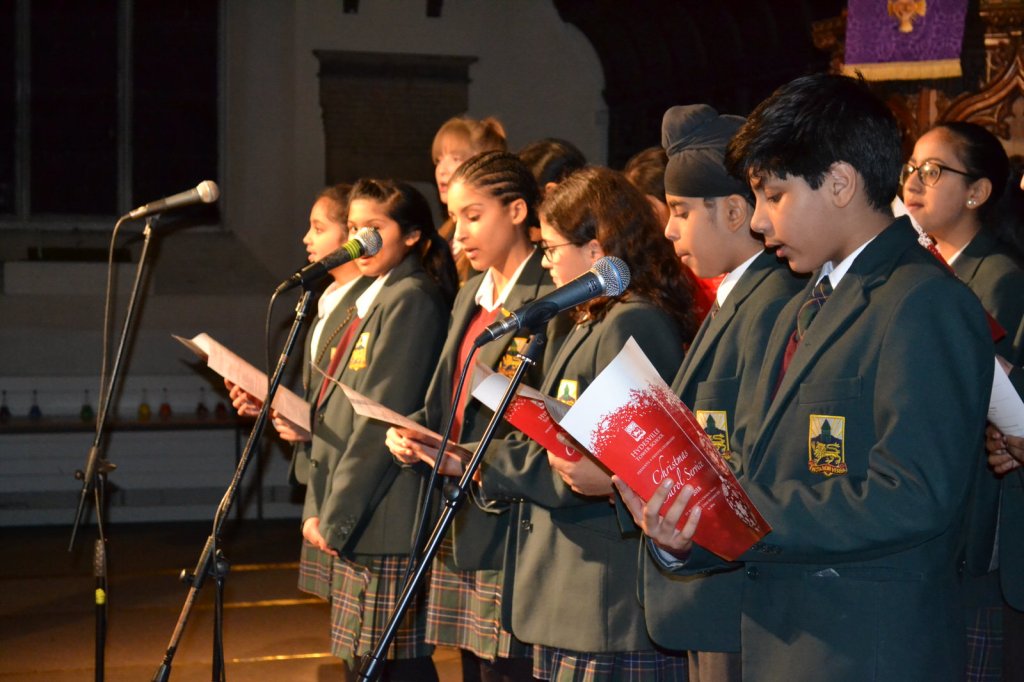 Pupils from across the School helped raise the roof at St Matthew's Church at the annual carol service last night.
This important school and community event is always a fitting celebration of the festive season and this year was no exception. The church pews were thronged with parents, staff and the wider Hydesville community.
It was a wonderful service that included readings, solos and group performances. The congregation joined the children in singing a number of hymns and it was a lovely way to spend an evening with family, friends and colleagues.
Published on: 14th December 2018