Careers Day in Senior School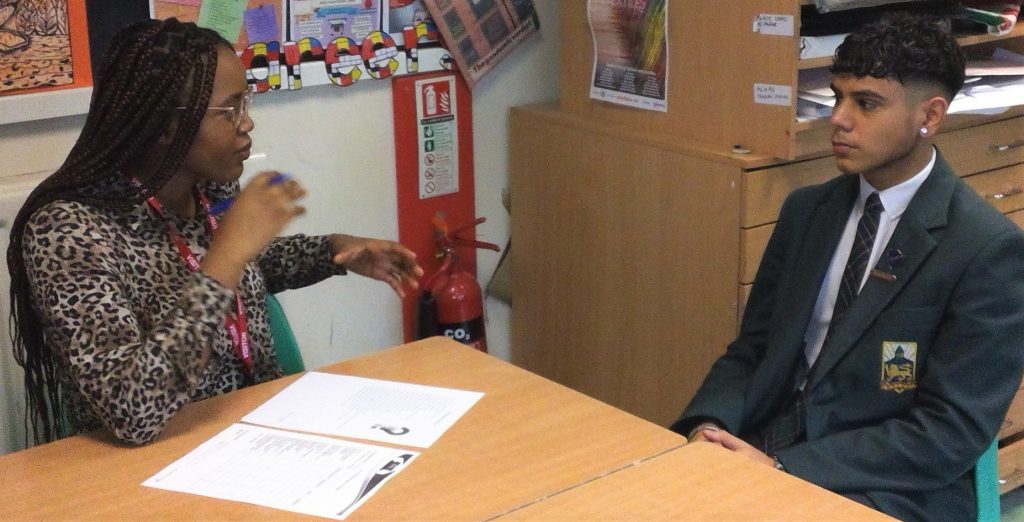 Careers Week last week culminated in a visit from local employers who gave up their valuable time to speak to pupils about a range of post 16 opportunities, from apprenticeships to starting a business.
It's really important to prepare our pupils for life after Hydesville, whether it be further education or employment so thank you to Charmaine from Severn Trent Water, Samad from Juniper Training, Jade from Job Change Walsall, Mike from Apprentice Works and Matt, a business owner, for taking part in the event.
Pupils from Year 7 – 11 were involved. Year 7 tackled a problem solving activity, Year 8 interviewed the visiting employers to find out more about their business, Year 9 & Year 10 took part in employability workshops and Year 11 were put through their paces when they were interviewed by the employers. They did a really good job of selling themselves; well-done Year 11.
Published on: 18th March 2022