Business minded Year 6 girls raise money for charity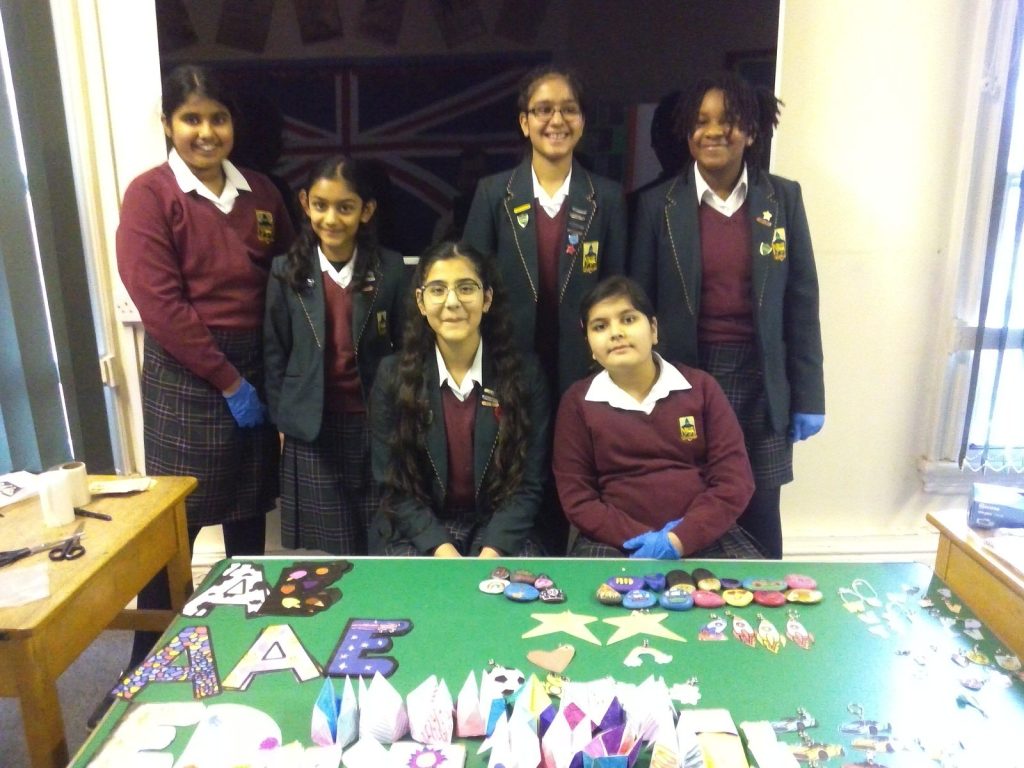 Not to be outdone by our Year 6 boys' entrepreneurial skills, our Year 6 girls have also been demonstrating their business acumen by organising a sale of homemade key rings, decorative rocks, laminated letters, mini paper books and a variety of origami products.
Well done to Gursim, Zara, Simar, Avnie Mae, Mayna and Saqqara.
Proceeds are going to the Wildlife Trust Fund for the Black Country and Birmingham.
The sale will be held every break and lunchtime this week in Room 23 (the Spanish room)
Thank you, Hydesville pupils, for supporting the girls and this fantastic cause!
Published on: 2nd March 2022