Business minded pupils raise money for charity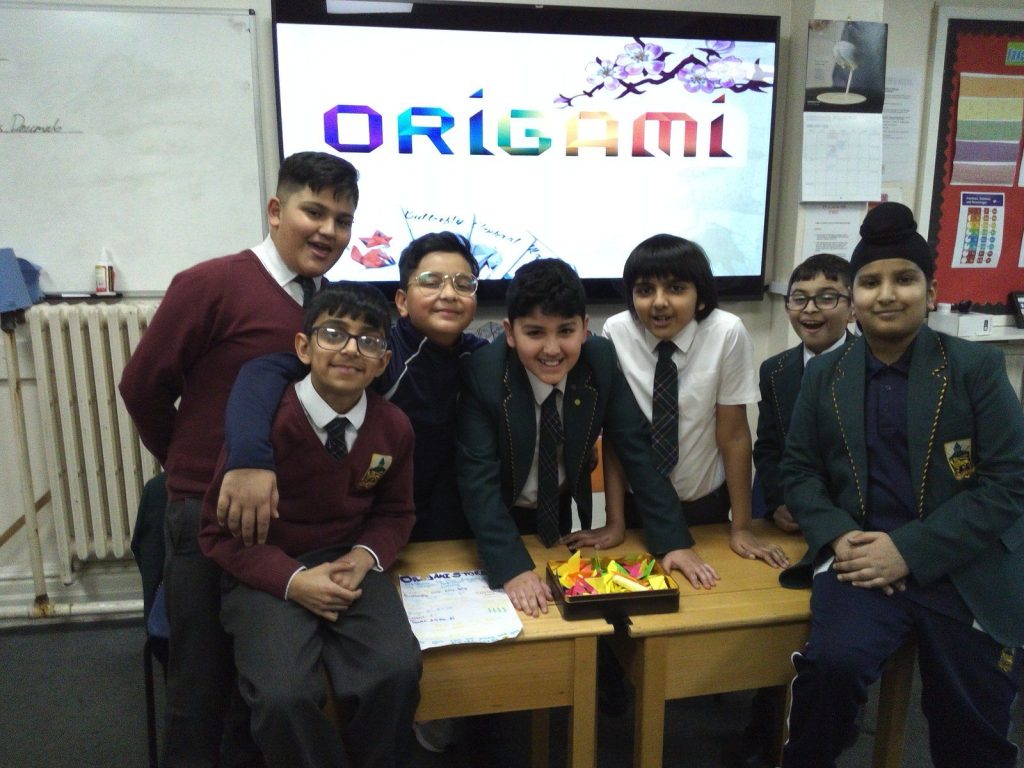 A group of
business
minded Year 6 pupils have raised an impressive £118.39 for charity after setting up an origami sale at lunchtime!
Jayden, Karanveer, Adam, Aryan and Haider came up with the entrepreneurial idea themselves, after being inspired by their in-school origami club. After seeking permission from Head of Prep School Mrs Chand, the boys worked together to make banners and create a range of origami models.
Their venture was a huge success with many items selling out within minutes!
Mrs Chand said: "What these boys have done is truly inspiring and proves that with entrepreneurial drive, organisation and team work our pupils can achieve anything!"
The £118.39 raised will be donated to the pupil's chosen charity the World Wildlife Fund.
Published on: 8th February 2022