Bon appétit for Year 7 and 8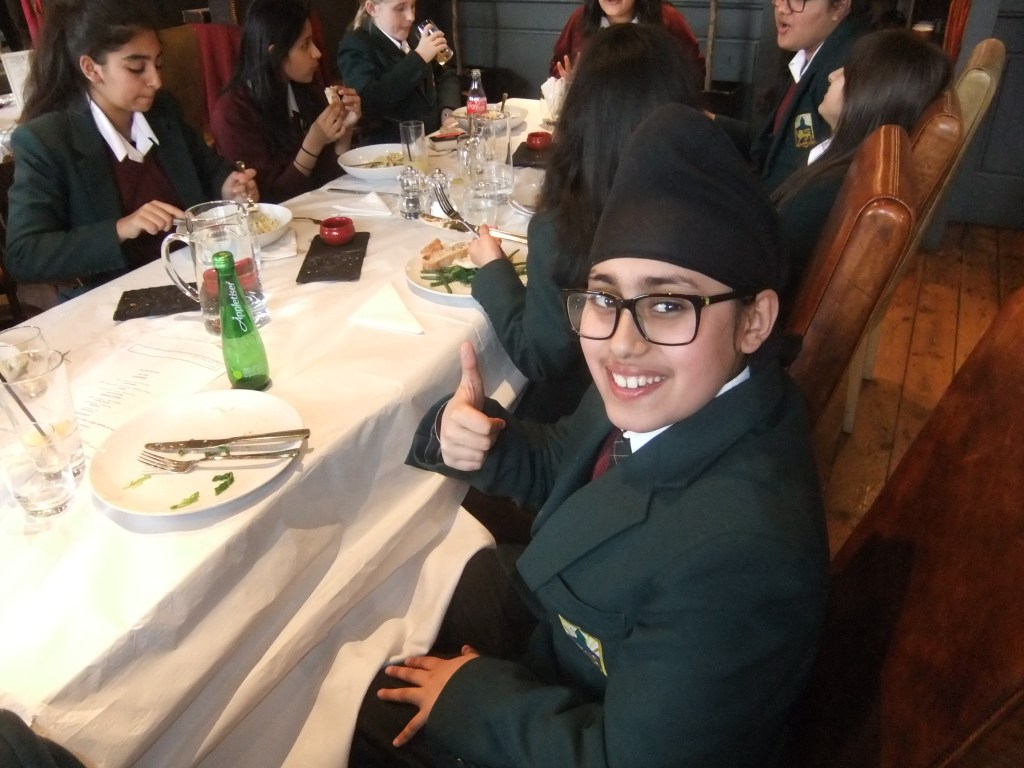 Year 7 and Year 8 French pupils visited the popular French restaurant Annexe in the centre of Birmingham to taste some French delicacies and try out their language skills.
The pupils enjoyed tasted a selection of different mains and desserts and were able to practice their French speaking skills when ordering and talking to thee waiters and waitresses.
They all developed their confidence and their interest in the French culture and are eager to return and taste more of the tasty French cuisine!
Published on: 21st April 2016