How do you choose a primary school?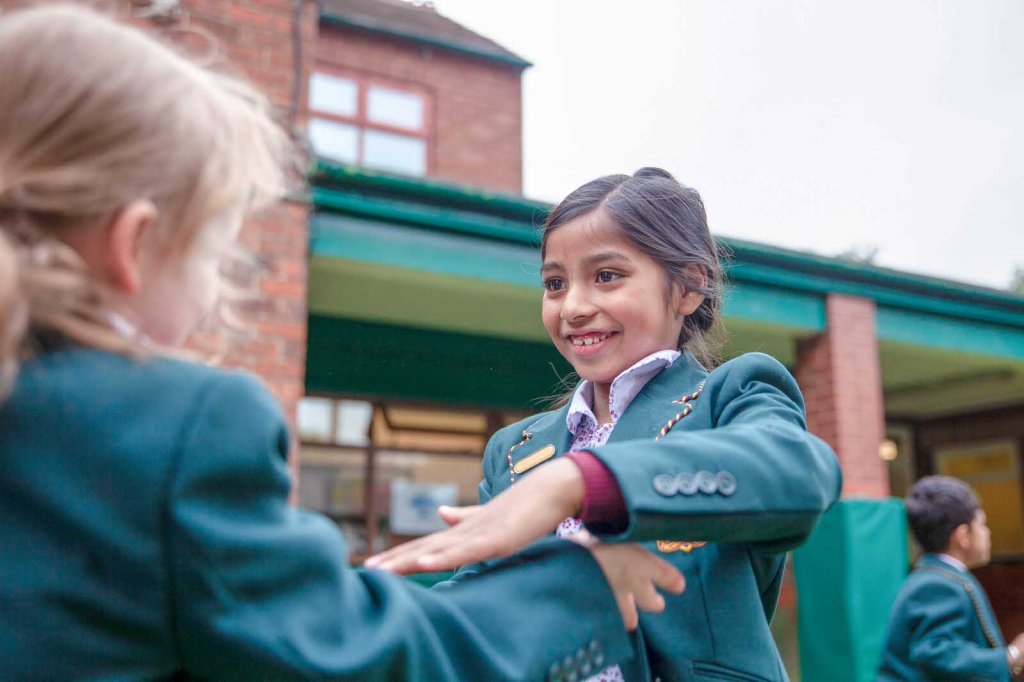 Being faced with a big decision such as 'Which primary school should I send my child to?' can be overwhelming and daunting. You want to make the right decision for your son or daughter and make sure that your choice works for rest of your family. To try and ease the confusion and help you structure your decision making process, we have put together some questions that you could ask yourself when pulling together a shortlist of potential schools.
Should I choose a private or state school?
Both state schools and private schools offer different experiences to their students. Private schools are known for providing a more personal and individual educational experience due to smaller class sizes and specialist subject teachers. If you are considering a private education for your child, you could have a look at their payment plans and also research scholarship options for when your child is ready to progress to senior.
Here at Hydesville Tower School, our prep school educates primary aged children from 4 to 11 years old.  We are a private school which is sometime known as an independent school. Being a private school means that we can keep class sizes small for a more individualised approach to education, we treat each child as a unique individual.
What are the most important things for my family?
Try and prioritise the top 5 most important things about a potential school for your child. Try not to concentrate on just your own wants and desires but also on what you think your child would find beneficial as an individual. You should consider things such as academic success, you can find this out by looking at the schools track record in results and inspection reports. Maybe the schools sports facilities are particularly important as you know that your child loves playing sport or perhaps the extra curricular activities available because that allows you some extra time after school before pick up.
At Hydesville Tower School we are dedicated to providing a high-quality and well-rounded education to all of our students, you can learn more about the curriculum that we deliver in the prep school here. We have recently invested heavily in our sports facilities over the past year and we now proudly boast a 500m2 flood-lit multi-use sports pitch on site. This has allowed our pupils to take part in a wide range of sporting activities, during lessons and after-school. Our extensive extra curricular activities timetable allows our students to discover and develop new skills, we ask that each of students participate in one extracurricular activity a week and most of the activities we offer are free of charge.
Do I want my child to sit the 11+?
The 11+ is often a prerequisite for entry to certain senior schools, depending on the results, it could lead to a scholarship or a place in a grammar school. If this is a route that you would like to explore in the future, then you should consider applying for a preparatory school. A prep school will understand the requirements for passing the 11+ and will work toward preparing your child for the exam.
Here at Hydesville, we teach Verbal Reasoning (VR) and Non-Verbal Reasoning (NVR) from Year 3 upwards in preparation for the grammar school entrance exams. This programme of work is hugely beneficial to a child's education regardless of whether or not they sit the 11 Plus exam.
What type of environment will my child thrive in?
It is good to get an understanding of any potential school's ethos and values, to make sure that they measure up to your own standards and that the environment that is created is one in which your child will thrive. For example, at Hydesville, we have curated an environment in which each of our students have the chance to develop their full potential in all areas; supporting them to become confident and caring individuals, who are proactive and independent; providing enriching opportunities, so they gain greater awareness of themselves, their community and the wider world.
Now you have a more defined idea of what you and your child are seeking from a primary school it's worth shortlisting some potential schools to visit. Here at Hydesville Tower School, we would love for you to pay us a visit and learn more about our school, you can book to attend an open day here or request a prospectus here.