Big Rock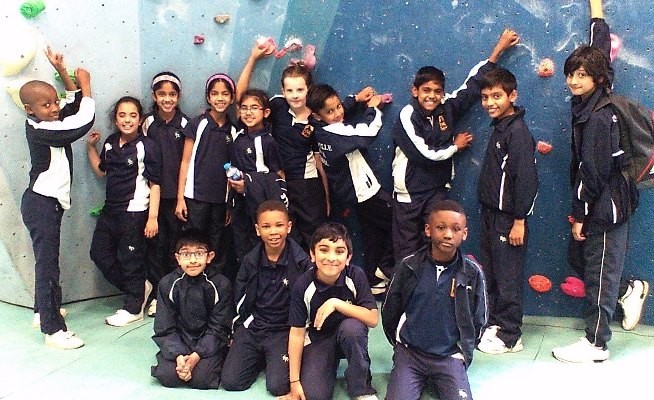 Scaling walls of up to 11 metres high tested the endurance and ability of pupils during a school climbing festival yesterday.
Selected Year 3, 4, 5 and 6 pupils (pictured above) travelled to Big Rock Climbing Centre in Milton Keynes for the annual event.
Children competed against peers from other schools in the Cognita group, of which Hydesville Tower is a part.
Miss Fairbrother, PE teacher and enrichment coordinator, took the pupils.
She said: "Both teams performed very well and we had outstanding climbing/bouldering from Raja, Kerinda, Ajay, Takunda, Kira, Brendon and Talvin, who achieved full marks on all bar one climb."
Published on: 19th May 2015