Award winning Emily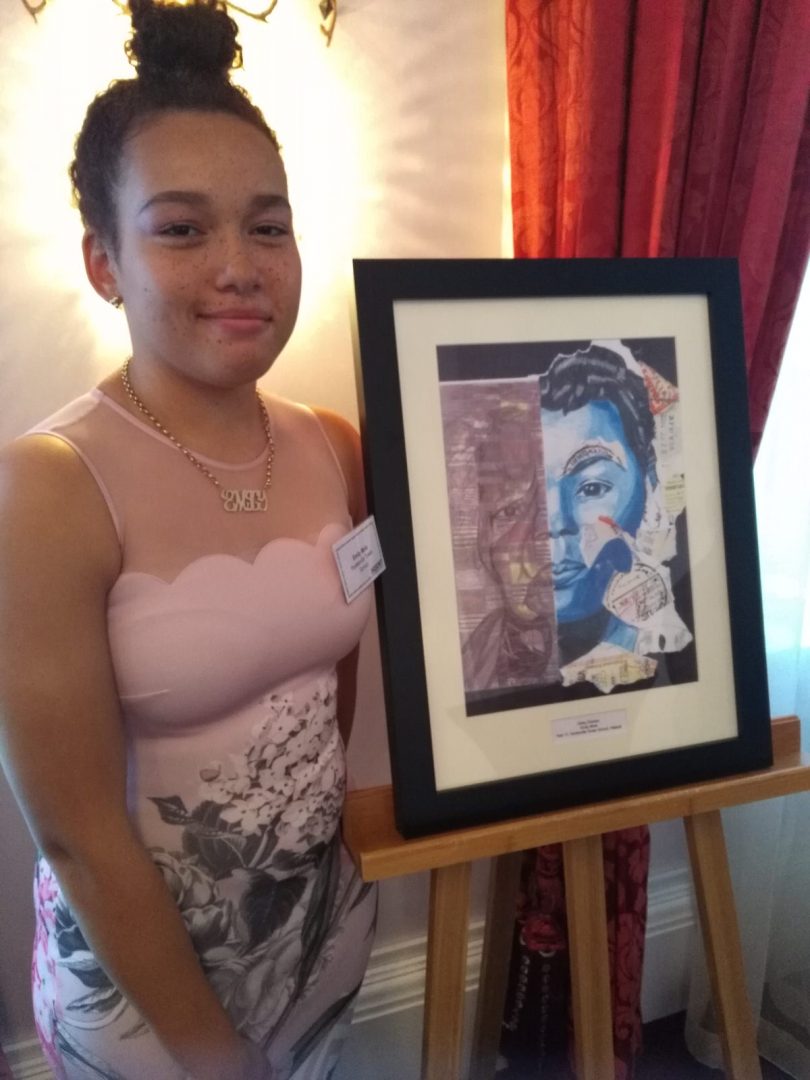 Congratulations to former Hydesville pupil, Emily Mole, who is celebrating today after her artwork was chosen as the winner of the Senior Art category in the 2018 Arts & Minds competition organised by NASUWT – The Teachers' Union.
Arts & Minds is an annual, UK-wide competition aimed at promoting race equality and diversity in schools. Children and young people from primary, secondary and special schools are judged in two categories: art and creative writing.
Emily created her piece as part of her GCSE art lessons during last academic year.  It was a powerful piece of artwork inspired by her late grandmother who was part of the Windrush Generation.  The portraiture style artwork tells a strong and important story with the details Emily added to enhance the piece that charts her grandmother's journey and life in general.
Emily's entry was selected from hundreds of entries from across the UK and she received her award at a national awards ceremony in London yesterday.
Mrs Shaw, Emily's art teacher at Hydesville said: "I am so delighted that Emily won this award, she worked very hard to produce this highly imaginative entry, and to come up with a new and thought-provoking way to convey the important issues of diversity and equality."
Published on: 11th October 2018