Who will be crowned 'Quiz Champions of Hydesville'?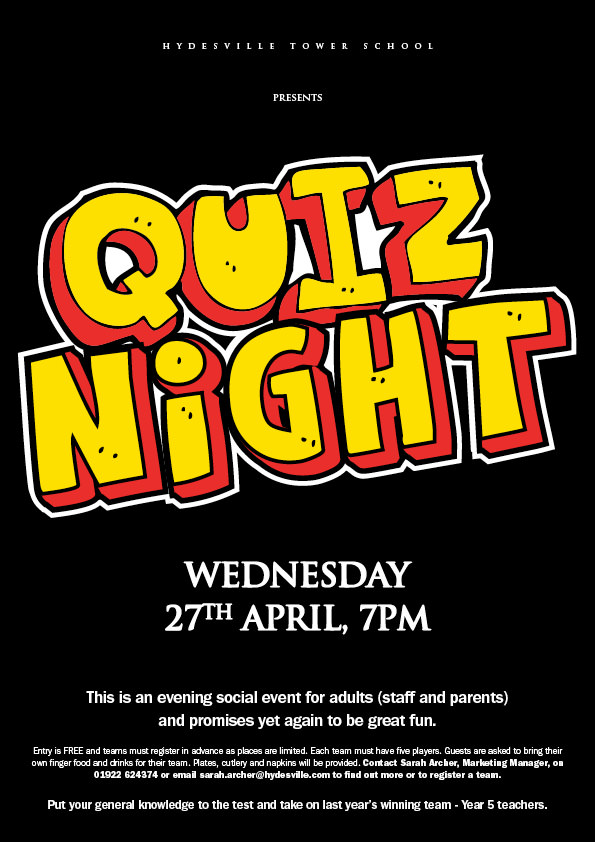 Parents and teachers will be putting their general knowledge skills to the test in a bid to be crowned 'Quiz Champions of Hydesville' at a fun event being held in the school hall on Wednesday 27th April, starting at 7pm.
This is an evening social event for adults and promises yet again to be great fun.
So if you are up for putting your general knowledge to the test and taking on last year's winning team (Year 5 teachers) then do come along! Entry is FREE.
Each team must have five players and teams must register in advance as places are limited.  Guests are asked to bring their own finger food and drinks for their team.  Plates, cutlery and napkins will be provided. Contact Sarah Archer, Marketing Manager, on 01922 624374 or email sarah.archer@hydesville.com to find out more or to register a team.
Published on: 21st April 2016