Marking National Careers Week 2022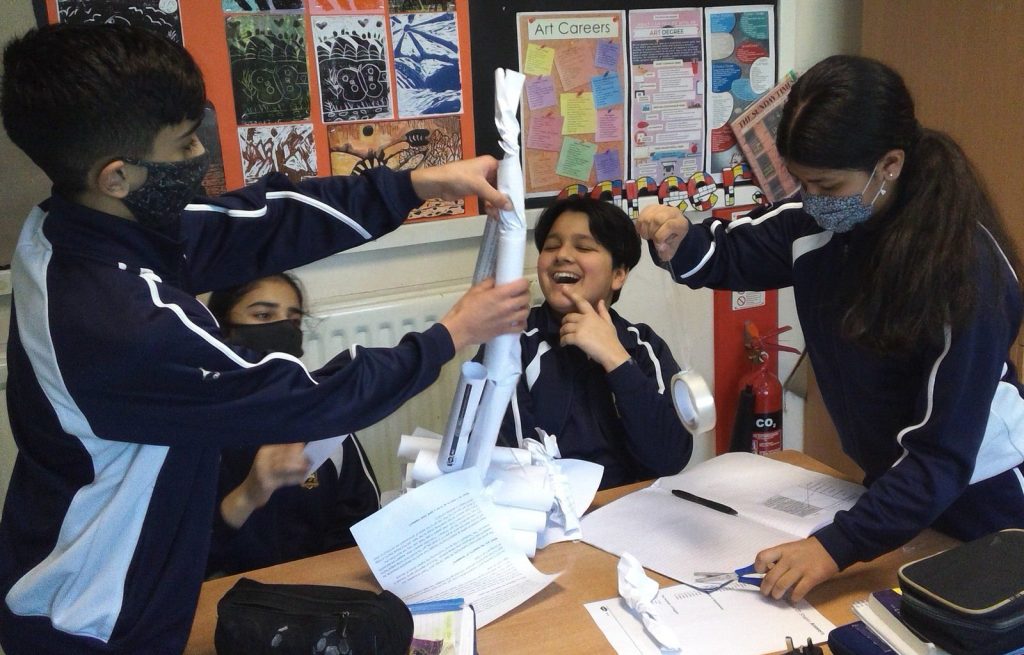 It's National Careers Week this week (7th – 12th March) and Senior School pupils are taking part in lots of activities throughout the week to develop their understanding of the opportunities available to them when they leave Hydesville.
In their PSHE (Personal, Social, Health and Economic) lesson yesterday, Year 8 discussed teamwork and the importance of working well with others.
Pupils worked in groups and were set a challenge to create the tallest tower using recycled paper and sellotape.
Well done to Simran, Haseeb and Harshith who built the tallest tower in 20 minutes. Safa, Dilan, Harveen and Sukhsimran were also awarded merits as they worked so well together.
Published on: 9th March 2022