Half Term fun with the #Hydesvillefamily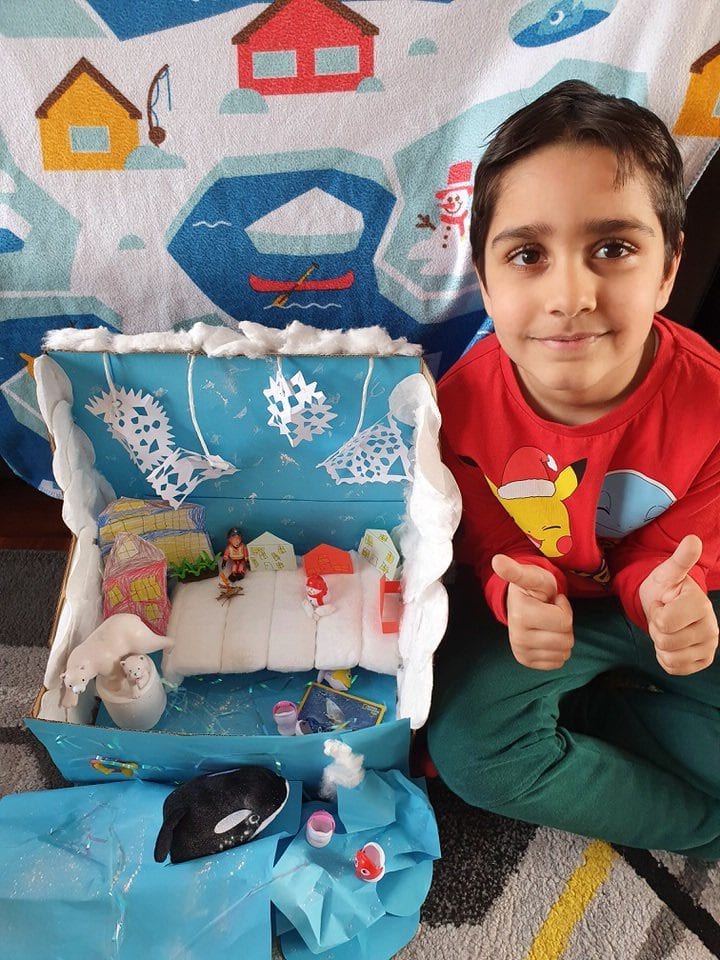 How was everyone's Half Term break? We hope you all managed some rest and screen free time.
It's been lovely to hear what some of our pupils have been up to:
Year 1 were set a 'Poles Apart' project where they were tasked with designing a winter scene in a shoebox. Jared chose the Arctic and decided to show the animals that live at the North Pole but that also people and villages are there too. He also included a polar bear mum and cub on an iceberg, an orca leaping from the waves, a ringed seal and a krill. Jared's little brother, Jorah, also got involved and made fish from play dough. Great work, boys!
Congratulations to Shaan in Year 4 who has been awarded a Green Blue Peter Badge for his Environmental Blog and raising environmental issues with others. The Blue Peter team were also very keen to learn that Hydesville is looking to become more Eco-friendly. Shaan has had two previous Blue Peter badges for sport and music but he said that this new one is his favourite!
Tianna-Rose in Year 2 was excited to receive a royal letter last week. The special delivery was from Windsor Castle and was a personal response to Tianna's Christmas invite to Her Majesty The Queen.
It looks like it's been a busy week for the #Hydesvillefamily. What have you been up to? Please share your photos and news with us here….
Published on: 22nd February 2021