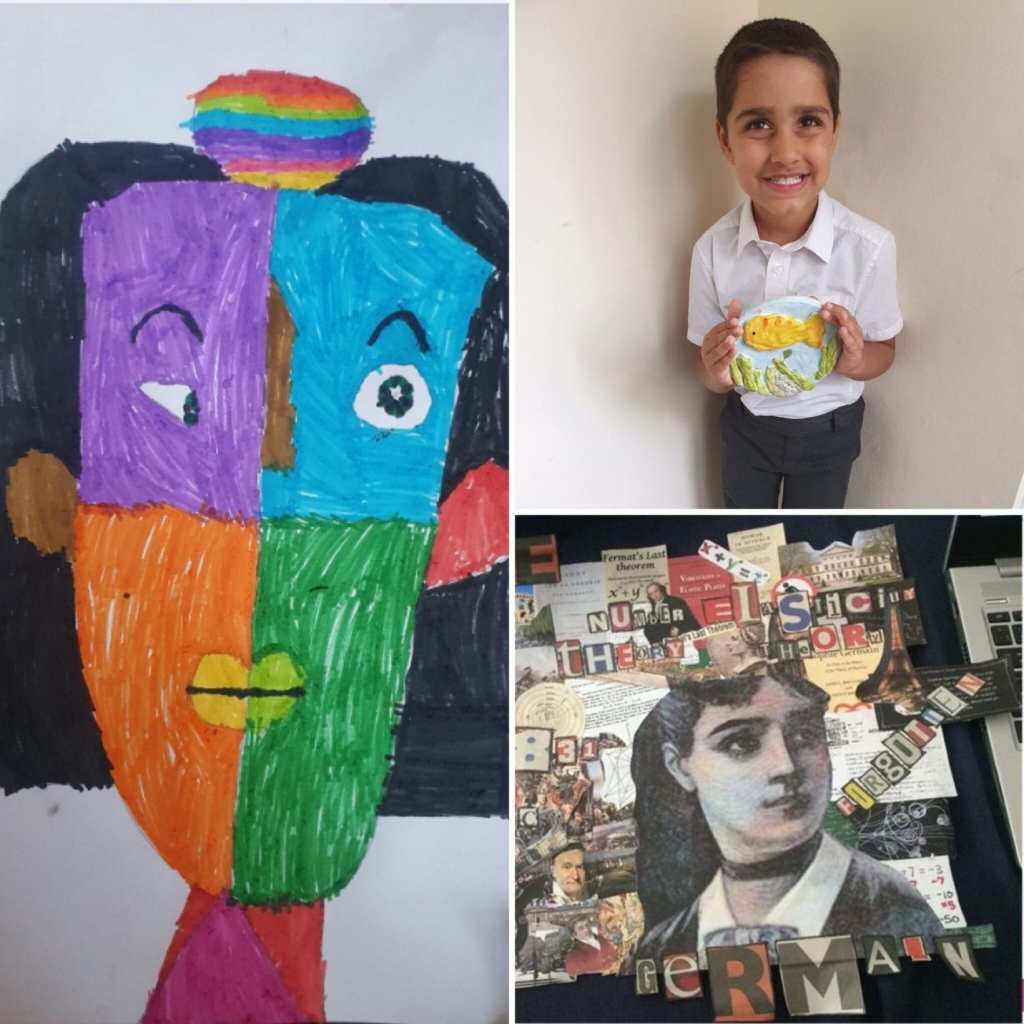 It's been another busy week for our young artists. Reception children have been producing clay plates; Jared looks very proud of his work! Whilst Year 1 children were asked to draw a portrait in the style of Picasso. Jessica's work impressed Mrs Brown.
And over in Senior School, our art scholar, Ayesha in Year 7, applied her art skills to a Maths lesson this week where the pupils were set a brief to research a famous mathematician and produce a project of their findings. Ayesha chose to study Sophie Germain. Her maths teacher, Mr Walker (as well as her art teacher, Mrs Shaw), were totally blown away by Ayesha's project.
What brilliant work, pupils, well done to you all!
Published on: 1st July 2020